BABA Battered, Brexit Breakthrough, & Bailout Busted - Buck & Bond Yields Drop
Jack Ma might be (or have been) the richest man in China, but right now he is learning the hard way, you don't mess with the gods. Since his criticism of China's financial regulations during an appearance at a high-profile industry conference in October, he has seen his Ant Group IPO canceled, regulatory crackdowns on lending (the company's main business), and last night saw further action by Chinese officials investigating anti-trust violations. These actions have clubbed the giant Chinese tech firm (and Ma's wealth) like a baby seal...its worst day ever!
(Click on image to enlarge)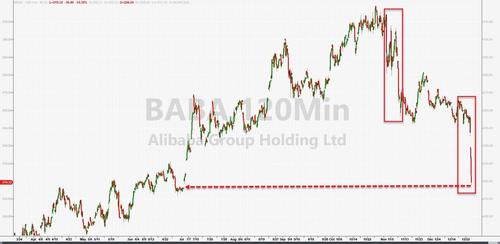 Of course, in response, this happened...
Alibaba and the 40 Short Sellers

— zerohedge (@zerohedge) December 24, 2020
Perhaps more is to come, as hedge fund manager Kyle Bass, a prominent China critic, speculated that Ma isn't actually retiring - rather, his carefully choreographed decision to step down is the result of being "forcibly removed from his position, stripped of his shareholdings (transferred to "five unnamed individuals" with the same address), and will likely be jailed or 'disappeared' within the next year."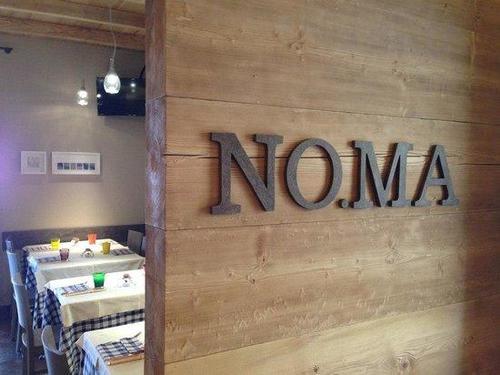 We guess Emperor-for-life trumps 'untouchable' oligarch. Still, could be worse... you could be stuck in a truck in Dover for Xmas...
LOOK: Stranded truck drivers spelled "HELP" with traffic cones in Dover.⁰

Thousands of truckers were stuck in logjams around Britain's Port of Dover on Christmas Eve, separated from families, despite some progress moving traffic https://t.co/8DUR10dqYc pic.twitter.com/40h7Z5o1LP

— Bloomberg Quicktake (@Quicktake) December 24, 2020
A lack of COVID Relief (after Trump poked the hornet's nest of pork... to mix metaphors), sent stocks lower on the day, pushing S&P, Dow, and Nasdaq red for the week (and erasing some of the Small Caps' gains). Late-day ramp pushed Nasdaq and Dow back into the green...
Disclaimer: Copyright ©2009-2020 ZeroHedge.com/ABC Media, LTD; All Rights Reserved. Zero Hedge is intended for Mature Audiences. Familiarize yourself with our legal and use policies every time ...
more