Attention Biotech Investors: Mark Your Calendar For Dec. PDUFA Dates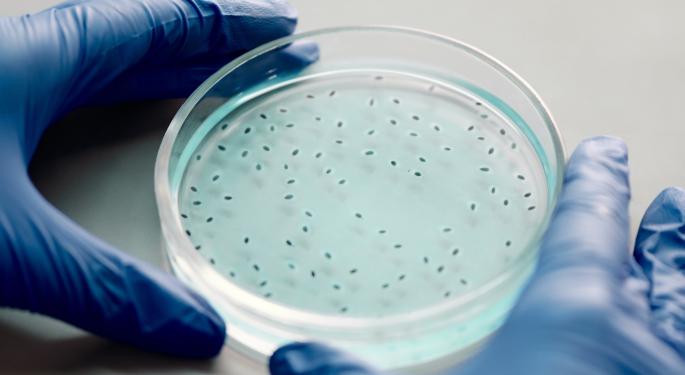 Photo by Edward Jenner from Pexels
The U.S. Food and Drug Administration's approval machinery churned out a lot of disappointments in November. Most of the negative verdicts were tied to difficulties the agency had in inspecting facilities where investigational drugs are being manufactured, amid COVID-19-related restrictions.
Supernus Pharmaceuticals Inc. (SUPN), Alkermes Plc. (ALKS), Adamis Pharmaceuticals Corp. (ADMP), Bristol-Myers Squibb Co. (BMY), Liquidia Technologies Inc. (LQDA), and Revance Therapeutics Inc. (RVNC) were among the companies that either received complete response letters (which indicate that the application is not ready for approval) or saw the review periods extended.
Notable among the approvals issued during the month were Eiger Biopharmaceuticals Inc. (EIGR)'s progeria treatment Zokinvy and Sanofi SA (SNY)'s sutimlimab for treating hemolysis in adult patients with cold agglutinin disease. Alnylam Pharmaceuticals, Inc. (ALNY) was fortunate to get the FDA nod for its Oxlumo drug to treat primary hyperoxaluria type 1, ahead of the December 3 PDUFA date.
New molecular entity approvals totaled 44 thus far this year, compared to 41 approvals in the same period last year. Here are are the key PDUFA dates for December:
Vanda Seeks Twin Nods For Sleep Disorder Drug
Company: Vanda Pharmaceuticals Inc. (VNDA).
Type of Application: NDA & sNDA.
Candidate: Hetlioz.
Indication: Smith-Magenis Syndrome.
Date: Dec. 1.
Hetlioz, a melatonin receptor agonist, was approved in Jan. 2014 to treat non—24-hour sleep-wake disorder in totally blind individuals. Vanda is now seeking an expansion to the label to include Hetlioz capsules. The company has also filed a new drug application for the liquid formulation of Hetlioz for the treatment of Smith-Magenis Syndrome.
Smith-Magenis Syndrome is a developmental disorder that is caused by a small deletion of human chromosome 17p, or in rare cases, due to a point mutation in the RAI1 gene which resides in the deleted region. This is estimated to affect one in about 15,200 to 25,000 people in the U.S. The most common symptom is a severe sleep disorder associated with significant disruption in the lives of patients and their families. Incidentally, Hetlioz faced a rejection as a treatment option for jet lag disorder in mid-2019.
BioCryst's Oral Hereditary Angioedema Drug Awaits Clearance
Company: BioCryst Pharmaceuticals, Inc. (BCRX).
Type of Application: NDA.
Candidate: berotralstat, codenamed BCX7353.
Indication: hereditary angioedema, or HAE, attacks.
Date: Dec. 3.
Berotralstat, which would go by the brand name Orladeyo, is being evaluated as an oral, once-daily treatment for the prevention of HAE attacks. HAE is an inherited condition characterized by recurrent episodes of nonpruritic, nonpitting, subcutaneous, or submucosal swelling without the presence of urticarial lesions. It is caused by a low level or improper function of a protein called the C1 inhibitor and affects the blood vessels.
© 2020 Benzinga.com. Benzinga does not provide investment advice. All rights reserved.