E

ADAUSD Elliott Wave Analysis – Rises Seem Limited
Major coins are trading lower
Total market cap completes five wave drop
ADA rises seems limited upward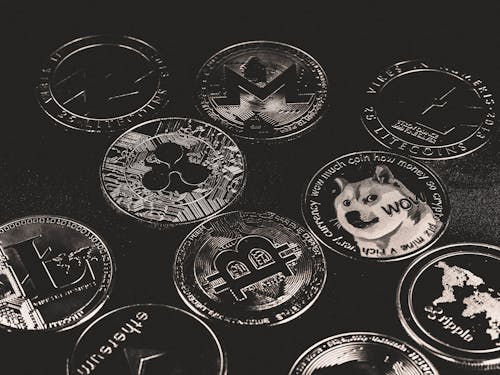 Major coins are trading lower after a crypto market crash last week, with BTC -17.94%, ETH -33.79, ADA -32.36%, DOGE -33.60%, XRP -40% at 8:15 am GMT writing time as coinmarketcap data (BITCOMP, ETH-X, ADA-X, DOGE-X, XRP-X).
Looking at some evidences, for example on BTC/GOLD ratio chart and GBTC, seems like five-wave cycle within wave C can be still in play, as we see an unfinished five wave drop, so BTCUSD may easily stay under bearish pressure. However, Crypto total market cap has potentially completed five-wave drop from the highs as expected last week, so recovery is inevitable, but watch out for a corrective rally only (GLD).
BTCGOLD 1h Elliott Wave Analysis Chart
As per Elliott Wave analysis ADAUSD didn't hit new lows, so wave B can be still in progress which can be either a bearish triangle formation or maybe bigger flat correction in case if retest 2.0 area. However, in any case be aware of limited rise and watch out for another wave C decline once wave B fully unfolds.
ADAUSD 4h Elliott Wave analysis Chart
Disclosure: Please be informed that information we provide is NOT a trading recommendation or investment advice. All of our work is for educational purposes only.