Aclaris Therapeutics Soars After Promising Study Against Rheumatoid Arthritis
During the trading day yesterday, Aclaris Therapeutics' (ACRS) stock shot upwards with a rise of more than 200%. It overcame the wide gap not only from its previous resistance level at $7.70 and its average of 200 periods in the weekly chart, but also saw it trading at levels unseen since July 2018, marking daily highs at $ 19.80 per share.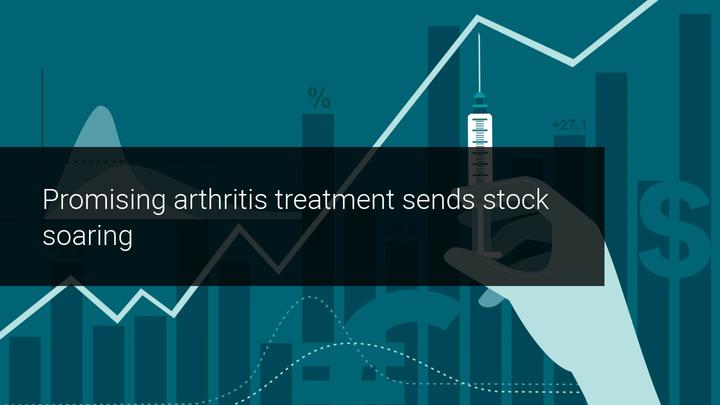 These strong rises are due to the fact that it announced preliminary data from its phase 2 study on rheumatoid arthritis treatment, in which the results were very promising. Clinical tests are being conducted for up to 12 weeks in both moderate and severe cases with its oral drug, ATI-450.
This biopharmaceutical company is dedicated to the development of immunoinflammatory drugs, which in recent times have been hit hard on the stock market, but that during the last 3 months they have multiplied their value by 4.
Technically speaking, yesterday's strong rises could be a good foothold for the listing of this company, given that although it cannot be ruled out that it should make a correction in the coming sessions, the announcement of this very promising study may re-launch this company.
As we mentioned before, this rise has achieved the break of 3 levels of resistance (level of 7.70, an average of 200 in red, and level of 16.06), so it is not ruled out that the price can seek some of these levels since they currently act as its main supports. Although at first, it seems that this study has managed to break the downtrend:
(Click on image to enlarge)
Source: Admiral Markets MetaTrader 5. Aclaris Therapeutics weekly chart. Data range: from October 4, 2015 to January 20, 2021. Prepared on January 20, 2021 at 11:30 CET. Keep in mind that past returns do not guarantee future returns.
Price evolution of the last 5 years:
2020: 242.32%
2019: -74.42%
2018: -70.03%
2017: -9.18%
2016: 0.74%
Disclaimer: The given data provides additional information regarding all analysis, estimates, prognosis, forecasts or other similar assessments or information (hereinafter "Analysis") ...
more