A Sign Of A Top?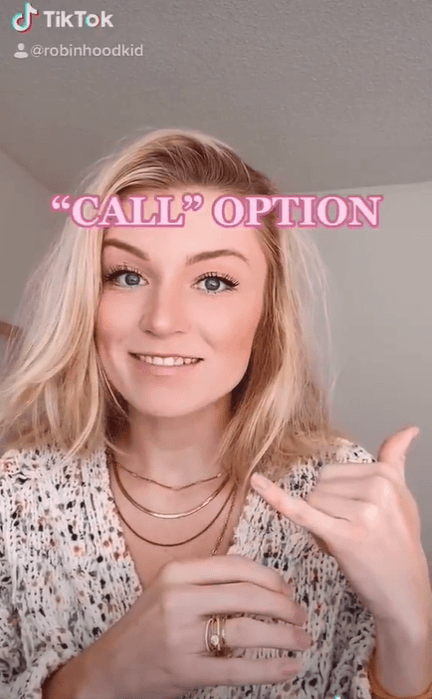 Still image from TikTok user @robinhoodkid's video explaining call options.
Sign Of A Top?
ValueWalk founder Jacob Wolinsky was one of a number of financial Twitter personalities who shared this viral TikTok video about call options last week.
One observer suggested that this was a sign of a top: the social media equivalent of cab drivers giving stock tips (note for Zoomers: there was a time before Uber (UBER) and Lyft (LYFT) when cab drivers could afford to buy stocks).
We don't know whether this is a market top, but we do know a way you can invest confidently in the face of that uncertainty.
Investing Confidently In The Face Of Uncertainty
Here's our approach, in a nutshell:
Look for securities that have been going up.
Gauge options market sentiment to see which ones savvy traders think will continue to go up and estimate their returns over the next six months.
Calculate the cost of optimally hedging them over that time frame.
Subtract the hedging costs from the return estimates, and sort for names with the highest potential returns, net of hedging cost.
Buy and hedge a handful of the names from the top of that list.
That's the basic approach; for a detailed look at our security selection process, see this article where we demonstrate it using the iShares Silver Trust (SLV) ETF as an example. The point of this approach is if the market keeps going up, you'll do well; and if it doesn't, your downside will be strictly limited.
Wait A Minute, Don't Most Options Expire Worthless?
Out-of-the-money options certainly do expire worthless, but with this approach we want the puts we buy to expire worthless. Let's look at a real world example to illustrate.
Let's say you had $2 million to invest on June 11th, and you went to our site and indicated you were unwilling to risk a decline of more than 20% over the next six months. Here's the hedged portfolio our site would have presented you with then (you can use this approach with portfolios as small as $30,000; here's an example).