We have finally worked out a way for my web designer to access my site which was made impossible by GoDaddy, my registrar, despite promises to set it up for the Mexican who is also paying GoDaddy. This is mostly just bigotry but the registrars also want to drive business to their own techies. After my awful experiences with Endurance International over their destruction of my inputs and refusal to take any responsibility despite higher fees that GoDaddy asks for, I am sticking with GoDaddy. But I let myself be advised on how wonderful it is by a nephew of a British journalist of my acquaintance, although in fact, he proved to be as careless as other salesmen, who are paid a commission for selling internet services to small businesses. This is a real racket and my company has spent thousands of dollars for nothing but trouble. Getting reimbursed requires suing which costs more than I can bring myself to spend now, so they are getting away with it.
Janet Yellen boosted the outlook for stocks again today and most of the generalized losses of Thursday were reversed and more at the open, raising hopes among market watchers for another plus week. But I think that markets swooned yesterday means that the days of easy rising are now over. I admit I have been calling the top for a while.
We have a batch of news again, because of the shortened week. The main reason for the rise in our ADR-rich portfolio of foreign shares is the dollar falling. Our other family currency (my husband being British) has risen to a new high of $1.4006 per pound sterling, a level not seen since the Brexit referendum. This reflects the UK doing better getting drugs to fight COVID-19 than EU bureaucrats and stimulus plans.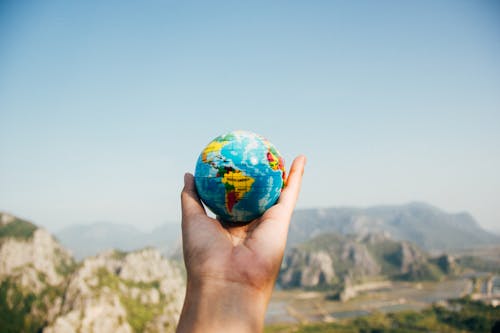 Drugs
*Illumina will offer whole genome sequencing for research into genetic diseases and family cancer syndromes under a deal with the University of Tuebingen in Germany, where my grandmother's brother Isidor Gunzenhaeuser studied medicine before becoming a refugee doctor in NYC. Tuebingen previously for 2 years did whole gene sequencing only for rare diseases looking for the instructions for making proteins. ILMN will back the investigational study, called Ge-Med Project, with sequencing, analysis, and health economic expertise. The latter term in the English press release refers to polygenic risk scores where a clear diagnosis will help patients cope and improve their outlook. ILMN was barred from a takeover bid by regulators earlier this year and gained 0.19% on the news. It is considered to be overpriced but is below its level of last Friday of ~$550 at $487.8 and falling.
*Japanese Chugal licensed Roche's COVID-19 rights but RHHBY like many drug majors is down today.