4 Cloud Stocks Wall Street Predicts Will Rally By More Than 20%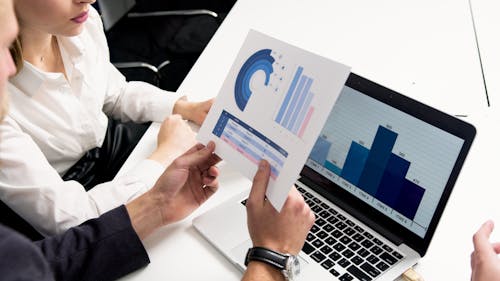 Image Source: Pexels
Rapid digitization has favored the cloud computing sector greatly. The COVID-19 pandemic and the remote working culture it ushered in have been major driving forces. Resources such as databases, remote servers, and storage centers have replaced expensive on-premises infrastructure.
Companies have adopted cloud computing rapidly thanks to its scalability, cost-effectiveness, and efficiency. And the migration from expensive on-premises IT infrastructure to on-demand services has been a major boon for companies that offer these services.
Analysts believe the demand for cloud infrastructure will continue increasing because the remote working culture is expected to continue even after the pandemic. Interestingly, cloud computing is evolving and now many applications are being built exclusively for the cloud.
Gartner predicts that the portion of enterprise IT spending on public cloud computing will expand 18.4% in 2021 to $304.9 billion. Further, cloud computing still has much untapped potential, and investors can capitalize on it by picking fundamentally sound cloud stocks. Four cloud stocks that Wall Street analysts believe will surge by more than 20% are Twilio Inc. (TWLO), DocuSign, Inc. (DOCU), Splunk Inc. (SPLK), and Zscaler, Inc. (ZS).
Twilio Inc. (TWLO)
TWLO offers a cloud communications platform that empowers developers to build, scale, and operate customer engagement within software applications in the United States as well as globally. The company operates through a pay-as-you-go service.
Omnicell (OMCL), a leading provider of medication management solutions, has announced that its EnlivenHealth division is collaborating with TWLO to accelerate the creation and launch of breakthrough patient engagement solutions for transforming the practice and business of retail pharmacy. Of 24 analysts that have rated TWLO, 22 rated it Buy and one rated it Hold. Also, the $505.27 consensus price target for the stock indicates a potential 37.4% upside.
Disclaimer: Information is provided 'as-is' and solely for informational purposes, not for trading purposes or advice, and is delayed. To see all exchange delays and terms of use, please ...
more