3 Top Tech Stocks To Buy At A Discount
Stocks are off to a wild start this year as the GameStop Corp. (NYSE: GME) saga sent markets into a frenzy.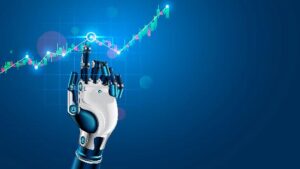 But this volatility knocked many excellent tech stocks are off their highs for no particular reason. That's an opportunity for us. This means great stocks can be found at a discount and can make for a great entry point if you might have missed out on a big run-up.
I'm looking at companies where the story hasn't changed, only the share price. These companies are still leaders in the major themes I've looked at over the past year. I'm talking about e-commerce, connected TV, and the growth in digital data.
That's giving you the perfect opportunity to buy these top tech stocks at a great discount…
The Tech Stock Taking on E-Commerce
We first started talking about MercadoLibre Inc. (NASDAQ: MELI) back in June of last year as the "Amazon of Latin America," and now it is trading at almost $2,000 a share, or double what it was last year. With the pullback, it traded close to $1,700.
But the story has not changed at all.
MercadoLibre is still a powerhouse in e-commerce and will continue to prosper as it sees strong tailwinds driven by the COVID-19 pandemic. There has been a clear acceleration in this business and digital payments of which MercadoLibre also operates in.
Its gross merchandise volume was up over 100% in Q3 2020, and in Argentina, it was up over 200%. Its fintech revenue also grew over 100% after dipping earlier in the year at the onset of the pandemic. With the holiday season still on lockdown, numbers have the potential to look even better to close out the year.
MercadoLibre has already bounced off its 50–day moving average, and the last two times it has gotten this close, we have gone on to make quick new highs. Target prices have also been raised from Deutsche Bank up to $2,200 and Citi at $2,150.
Disclaimer: Any performance results described herein are not based on actual trading of securities but are instead based on a hypothetical trading account which entered and exited the suggested ...
more