3 Best Cheap Growth Stocks Offer 300% Returns
It has been quite a year for the stock market, which makes finding the best cheap growth stocks increasingly difficult as the S&P 500 (up 15% year to date) and NASDAQ 100 (up 47% year to date) climb.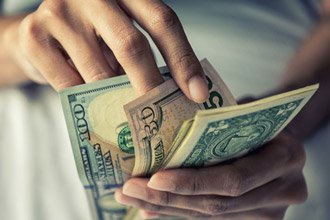 The rally off the March lows has been breathtaking, with the S&P 500 rising over 70% since the darkest days of March.
The rally has been fueled by the big growth stocks like Tesla Inc. (NASDAQ: TSLA), Zoom Video Communications Inc. (NASDAQ: ZM), and other big-name companies that have dominated the headlines this year.
If you listen to the talking heads right now, you would get the impression that all growth stocks are trading at ridiculous valuation multiples and are just too expensive to buy at these levels.
Believing that could be the most expensive mistake you ever make.
There are dozens of companies that are growing their free cash flow by double-digit percentages every year that trade at reasonable valuations.
They are not attracting the headlines some of the hyper-growth stocks have received this year.
Still, history tells us that companies with this type of steady growth ultimately reward shareholders very generously…
Here are my latest three best cheap growth stocks to buy today for the new year…
The Best Cheap Growth Stock in Sports
MSG Networks Inc. (NYSE: MSGN) is an excellent example of a stealth growth stock with the potential for long-term profits.
This company owns two major New York area sports networks – MSG Network and MSG+.
The networks carry the games of the New York Knicks, New York Rangers, New York Islanders, New Jersey Devils, and Buffalo Sabres.
The company also carries news and discussions covering the New York Giants and Buffalo Bills of the National Football League.
Reported earnings growth does not look all that exciting for this company, but under the hood, free cash flow has been increasing by almost 20% annually over the last five years.
Disclaimer: Any performance results described herein are not based on actual trading of securities but are instead based on a hypothetical trading account which entered and exited the suggested ...
more